April 2022, TUO TUO
Pynnölä


Walking
to
the
valley,
to the
right from
the house,
turning left
at the
fork,
away
from
the
swamps,
to
the
creeks.

The
witch
vortex
creek
is still dormant,
but the
ice crust
over it
ripples
like
ruffles
of denim stitched together
with
silk
frills.

On
my
way
back,
the
fabric
will
dissolve.

Everything
shimmers:
creeks,
ice
crusts,
gradually
becoming
friable
film
over
the
creek,
becoming
meltwater.

I
walk
through
the
haptics
of
aqueous
dis/equilibrium.
Tickles.

I guess
seedlings
on the edges
of the creeks;
they might be
(also)
seedlings
of
abundance
&
life
which
tight
structures
that make
one
wait
unbreathably.
*thank you, Rowan & Gilbert, for these seeds!



**

Kaitlyn & Joni, thank you for the unlikely respite.

April 23th, 2023
Turku

This notebook began amidst the snows of December (2022).

With muscles tensed, breath swollen and suspended, chest cracking, but also, occasionally without any salient bodily twists, this notebook waits.


This notebook has been exhaustively waiting towards a more liveable *not in terms of gender only*
non-binary worlding, waiting away, towards, with,
for, against, and despite.


And waiting here is not sensed as a passive matter: to wait as to lie in wait (for), observe carefully, and be watchful.

December** walks in Pynnölä are heavy and wet. Shoes feel like buckets of water that warn to soon become freezing cold, but not just yet, on the edge of suspension, of anticipation.

Hard to lift, hard to leave, hard to path straight paths. To walk through bucolic layers of snow, indeed, feels wet and heavy.

So does the waiting that made this notebook surface.

It has and will layer notes on and small stories of waiting that is carried daily, in front of one's walking body, as a messy bundle of stuff, with no handles, the heavy bundle that no one sees, except those others who wait in this way, too.

And who notices and cares for the knots and weight of such waiting?

It is also April, another April in Pynnölä, when this notebook resurfaces and is being gradually undusted from the paper pages, from sonic and video pockets.



To wait as to observe carefully if there is a way to wait generatively, to wait as to soothe, to wait in solidarity
by brewing tea for another waiting body,
to wait for a pie to brown its crust in a nurturing
gesture of waiting with.


The time of this notebook is seasonal, cyclical, of commutes, but also tidal, inter-tidal, intra-tidal, freezing, dissolving, receding, inhaling, exhaling, exhaling, exhaling, dizzying, mudding, not obeying, non-linear, plural, not monthly, not daily, not weekly - but often, soon, paused, and hectic.


This notebook carves (and clumps) out an ambivalently temporal creature: it waits to read and listen with other waiting bodies.


Perhaps, towards a refusal to wait, or, at least, quietly scream out a collective exhaustion with waiting eventually embodied by a publication to hide in a pocket of a waiting body as a companion with which to wait away and towards.


It taps into the thick murk of dominant, 'national time' (Khosravi 2021, 14), of ableist and heteronormative time, of stratigraphic (Neimanis 2018) and all the rest chrononormative times (Freeman 2010) but welcomes, brews counter-murks of queer time (Freeman 2010), of anti-ableist time, of solidarity time, of dormancy time, and the times of the first crystal and of seed crystals* that brew and branch out in potential for worlds abundant with non-binary life.

Astrida Neimanis (2018). "Water, a Queer Archive of Feeling,"
in Tidalectis. Imagining An Oceanic Worldview Through Art
And Science, ed. Stefanie Hessler, Cambridge and London:
The MIT Press.

Shahram Khosravi (2021). "The Weight of Waiting,"
in Waiting, A Project In Conversation,
ed. Shahram Khosravi, Bielefeld: Verlag.

Elizabeth Freeman (2010).
Time Binds: Queer Temporalities, Queer Histories,
Durham: Duke University Press.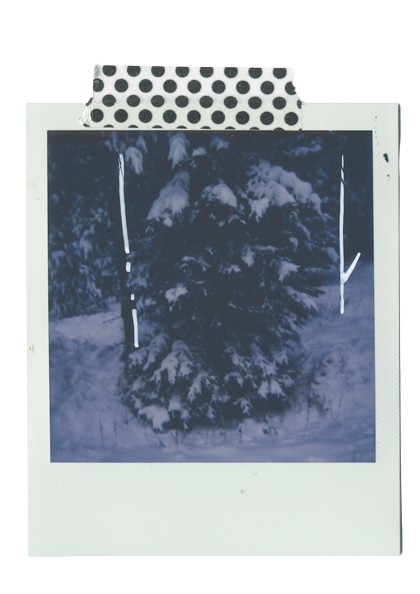 ---
Anastasia (A) Khodyreva is a transdisciplinary turkulainen theorist, researcher & writer. Their work focuses on how dominant Western politics of structural marginalisation is lived in one's daily life and multispecies communities & how it is and might yet be quietly and collectively subverted. Their ways of knowing and working are collaboration, haptic encounters, sound walks, hydrofeminist and new materialist figuring, note-taking and multisensorial writing. With Elina Suoyrjö, They co-facilitate Aquatic Encounters: Arts and Hydrofeminisms (KONE Foundation 2020-2022; 2023). They have written and edited internationally with The Unlikely Journal for Creative Arts, niin & näin, The CSPA Quarterly, Errant Bodies Press & others.

A Waiting Notebook is a year-long trans-disciplinary reflection on the political potency of waiting. The project wonders site-sensitively, gets stuck, reads, listens, converses and occasionally writes. @awaitingbody



Explore

A Waiting Reading List

– curated by (A).




Editorial support for A Waiting Notebook by Kaitlyn D. Hamilton.




Many thanks to

Arts Promotion Center Finland

(Taiteen edistämiskeskus) for supporting this project.